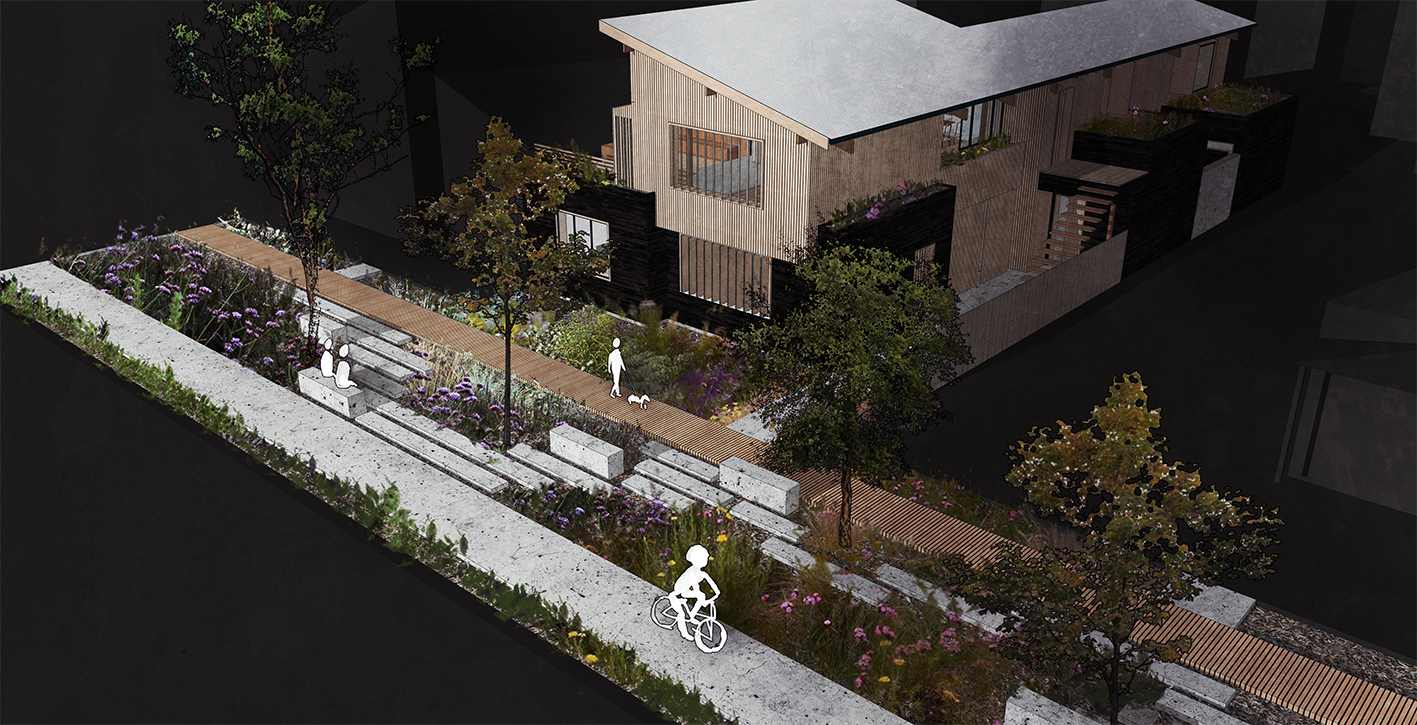 The Mascot precinct has been redesigned according to AHURI guidelines for the future of medium density housing; large rejuvenated public spaces have been added around multi residential developments, with clustered off-site parking.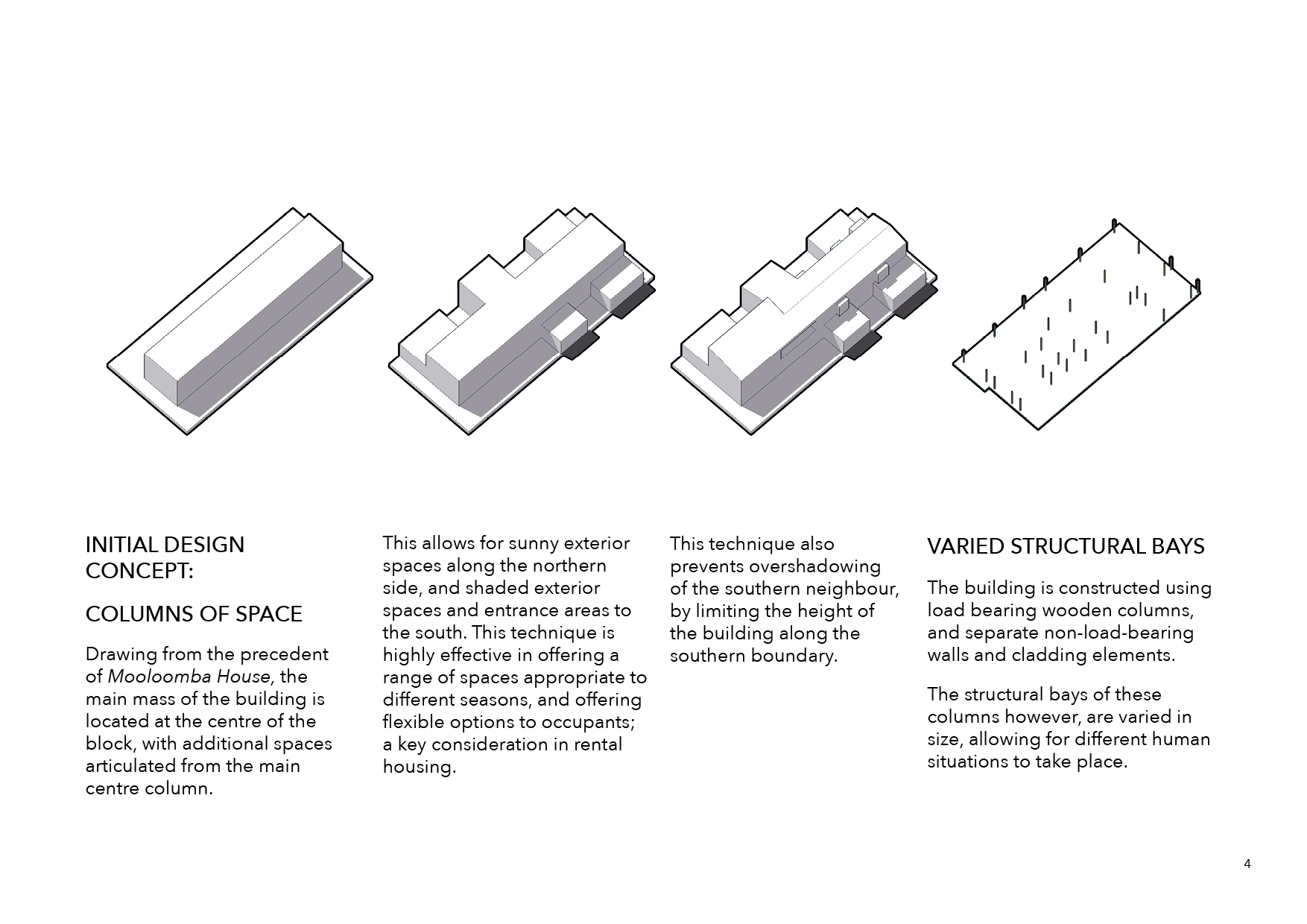 Lomandra House aims to solve many problems associated with multi residential housing:
Windows have been designed with large overhangs and limited fields of view, to ensure neighbouring courtyards are kept private
The design concept "columns of space" allows for both shaded and sunny courtyards to each side of a central mass, and also reduces the height of the building approaching the southern boundary.
Appearance & Individuality
Although the building contains 3 dwellings, the street elevation is relatively minimal and still presents the appearance of a traditional house. Each dwelling is separated and contains unique features.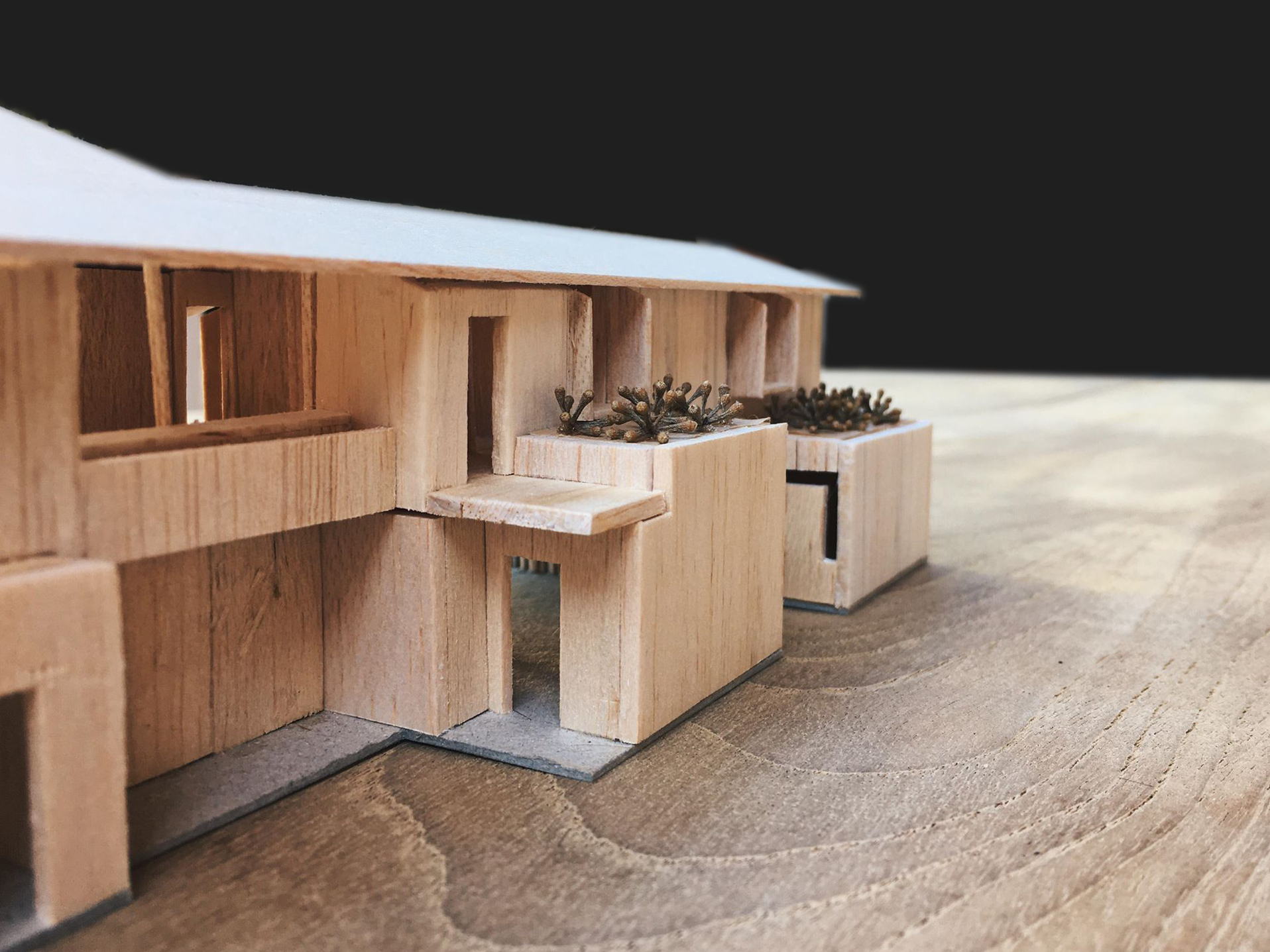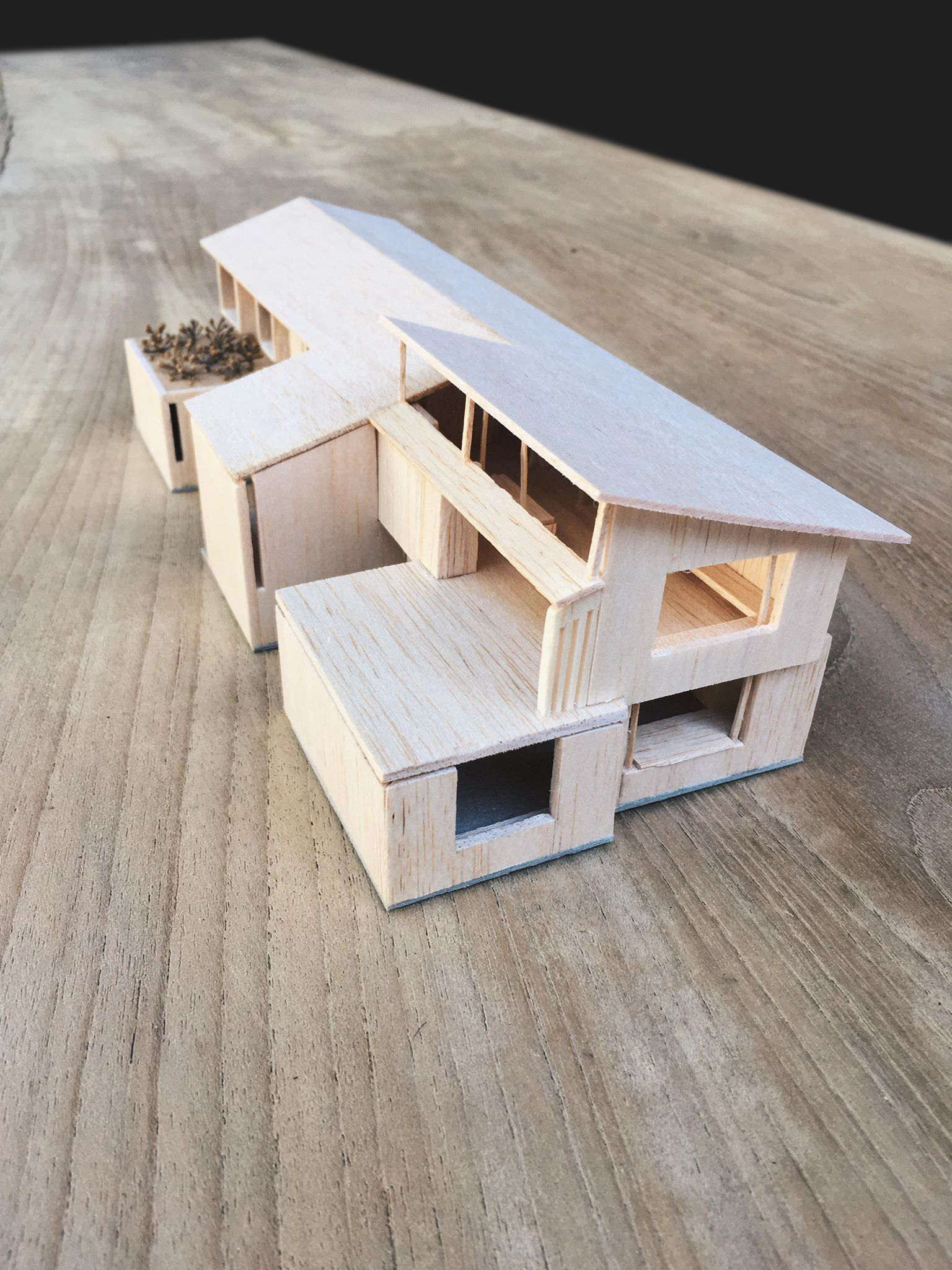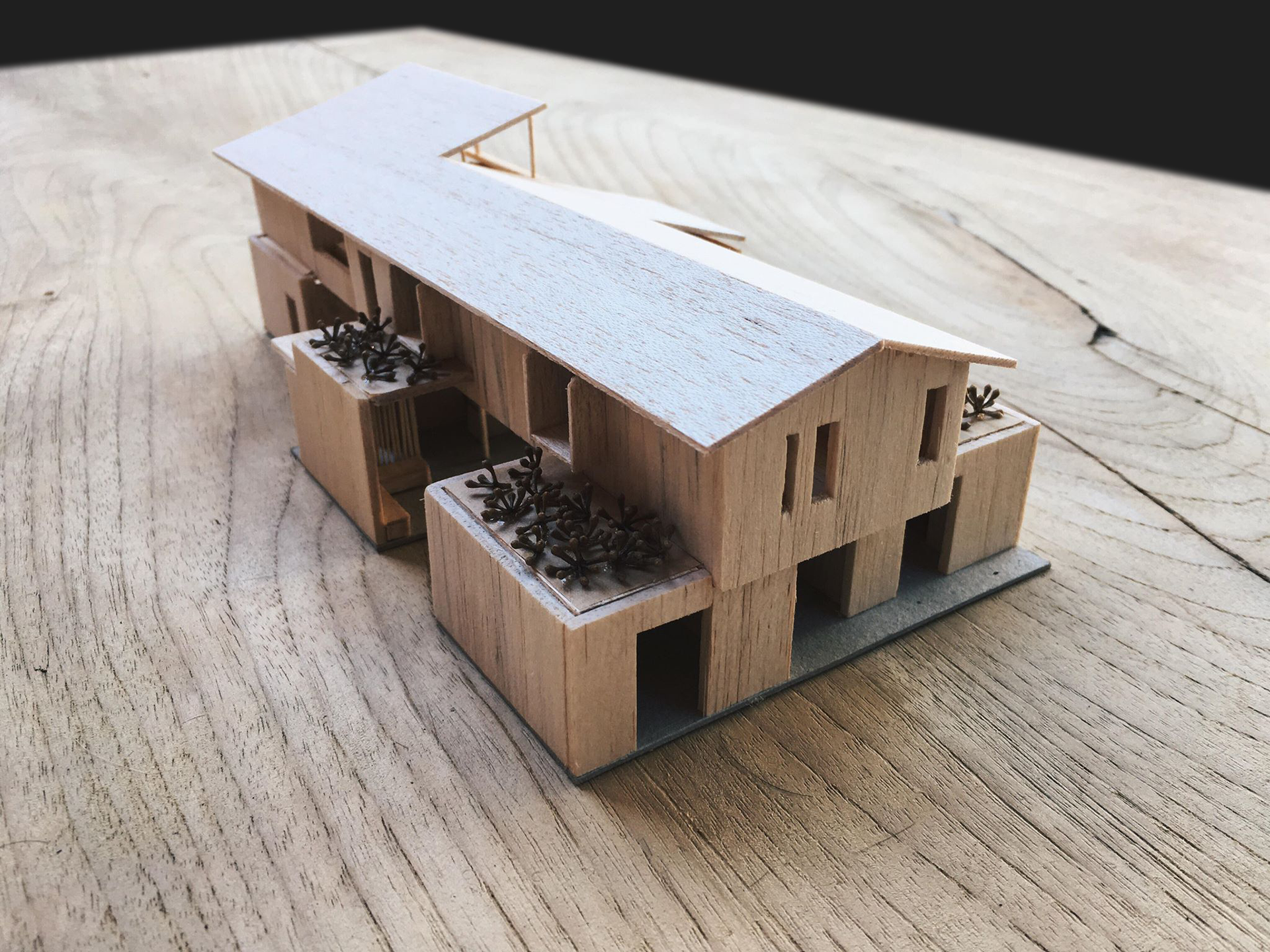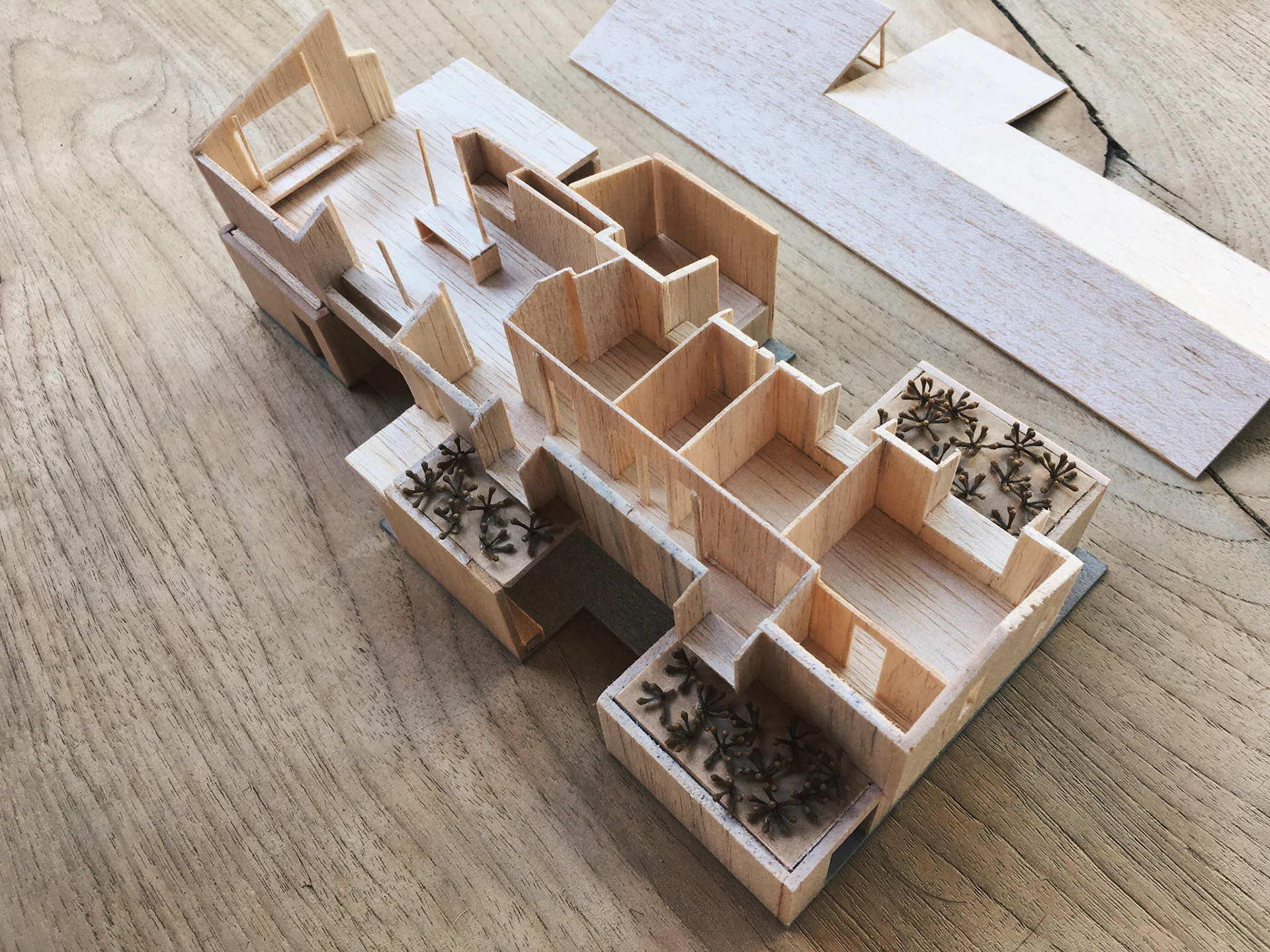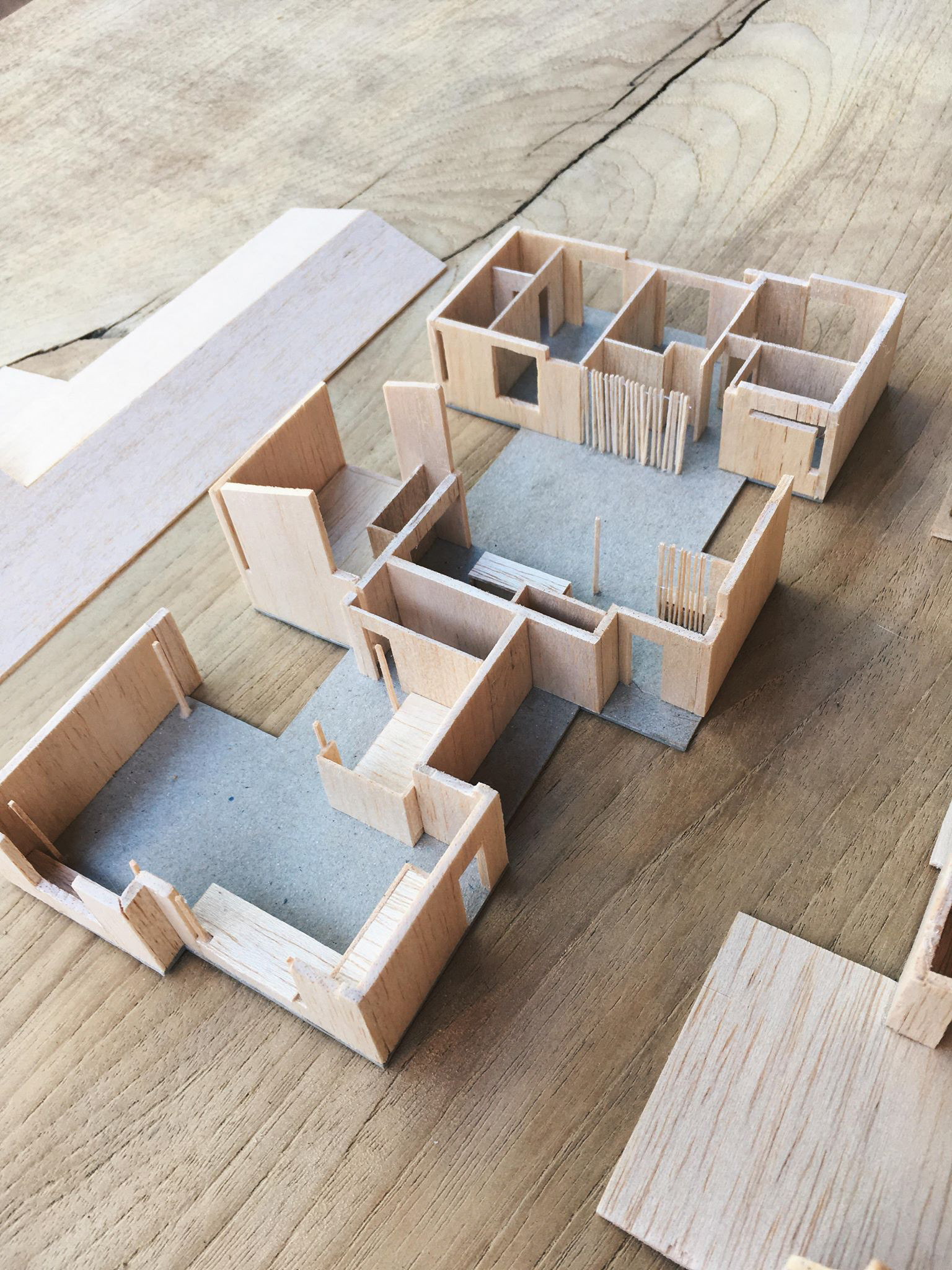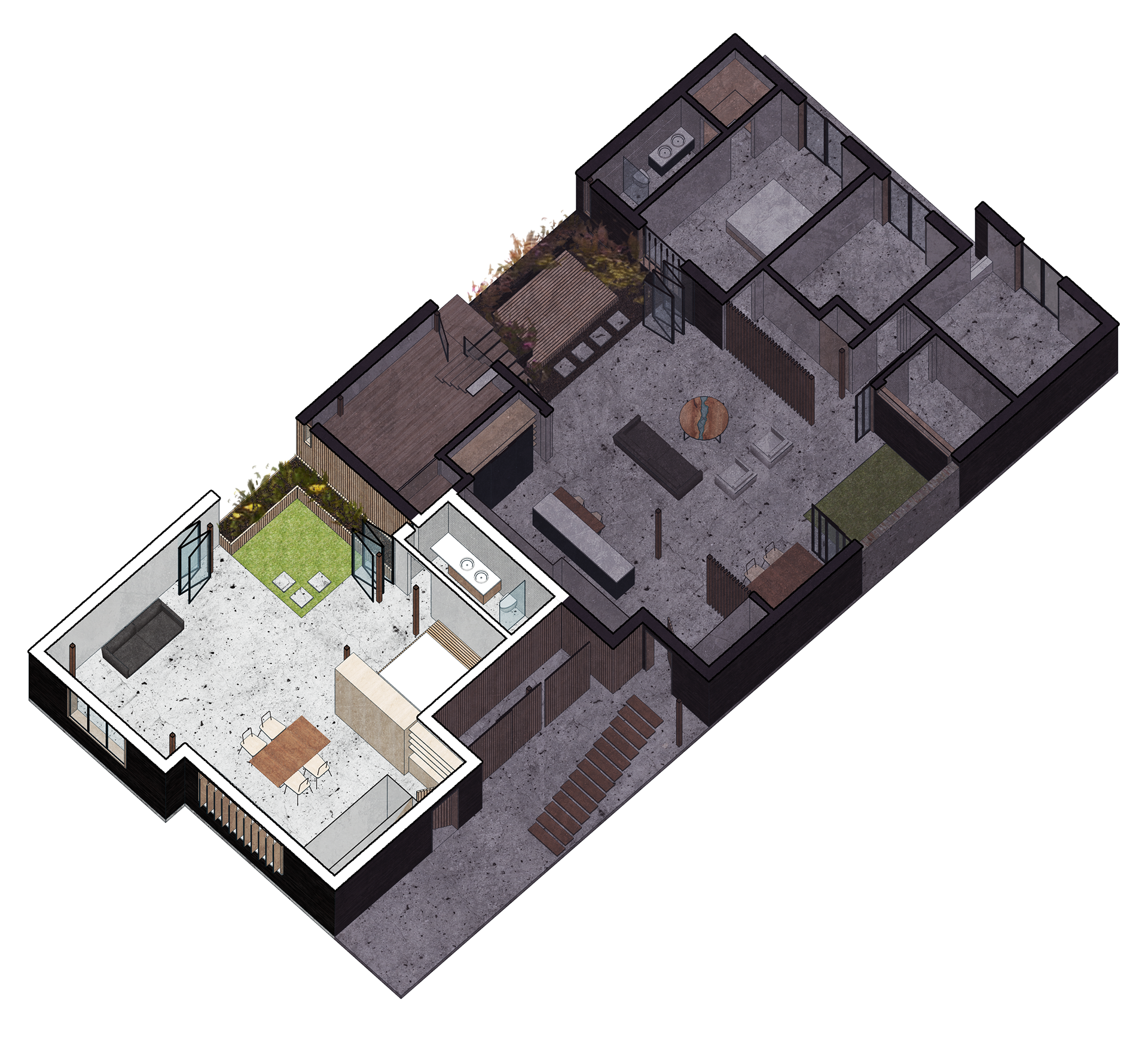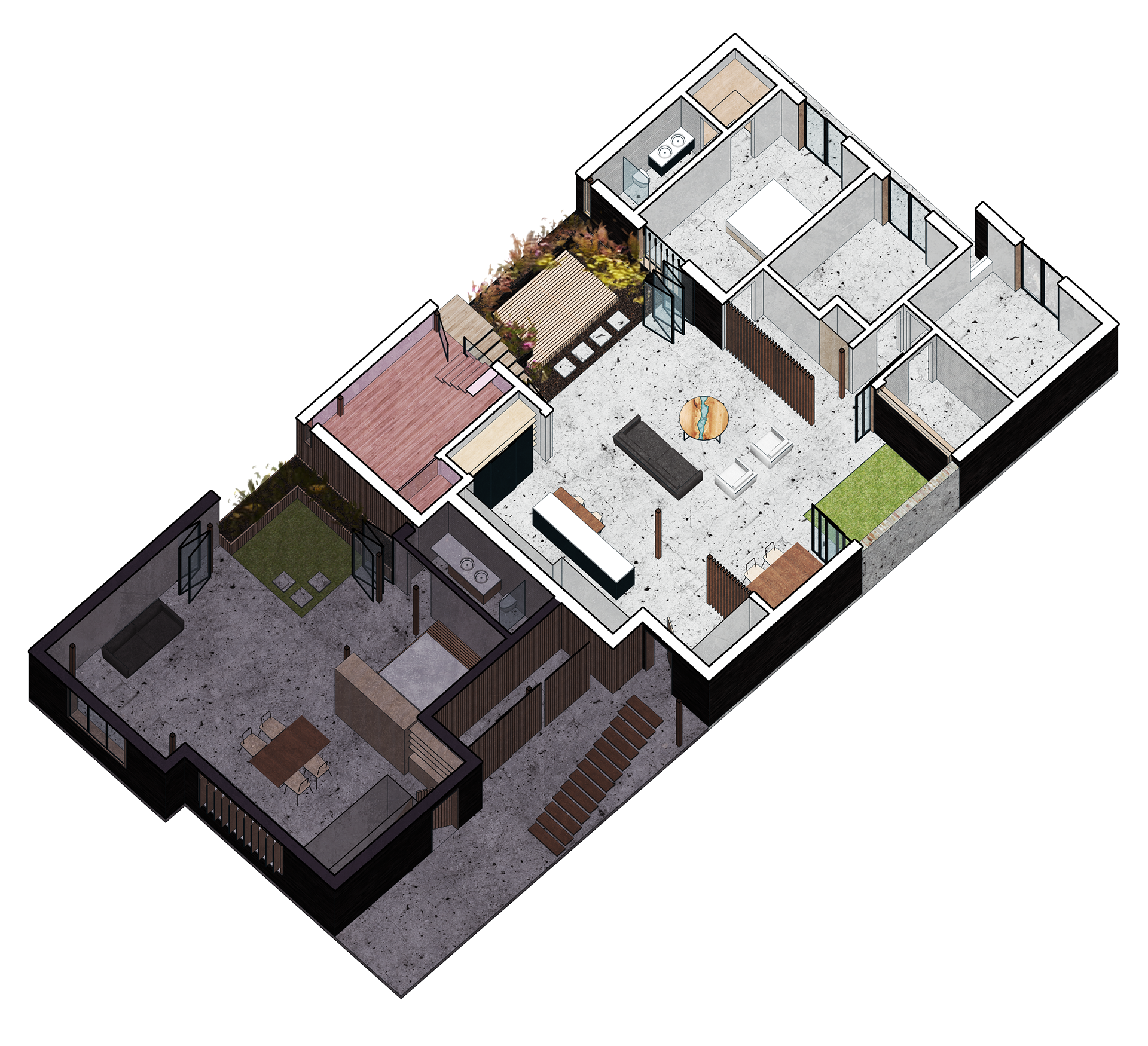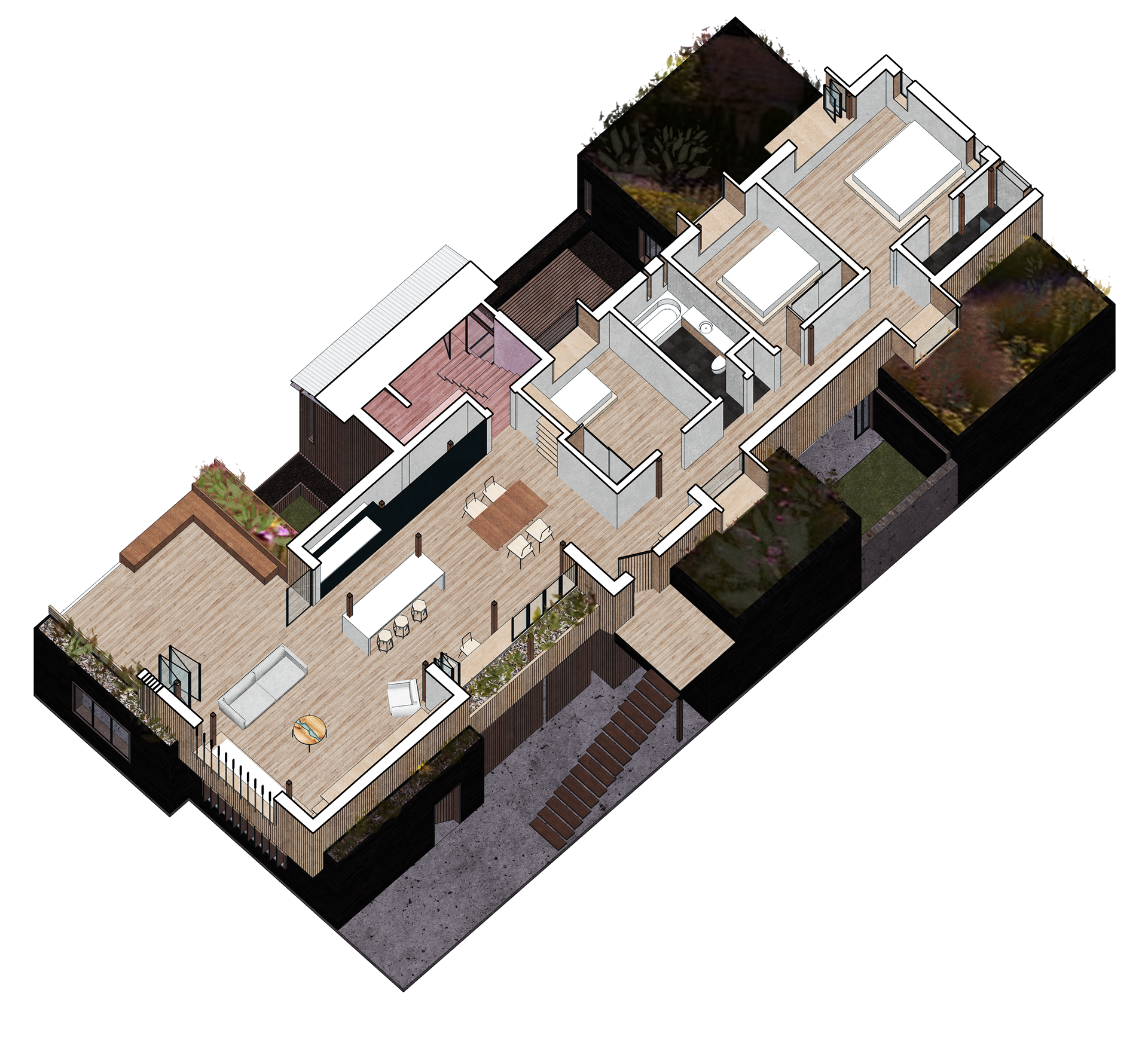 Dwellings are designed for the rental affordability scheme, offering one dwelling for a single adult / couple, and two dwellings accommodating families with 2 children.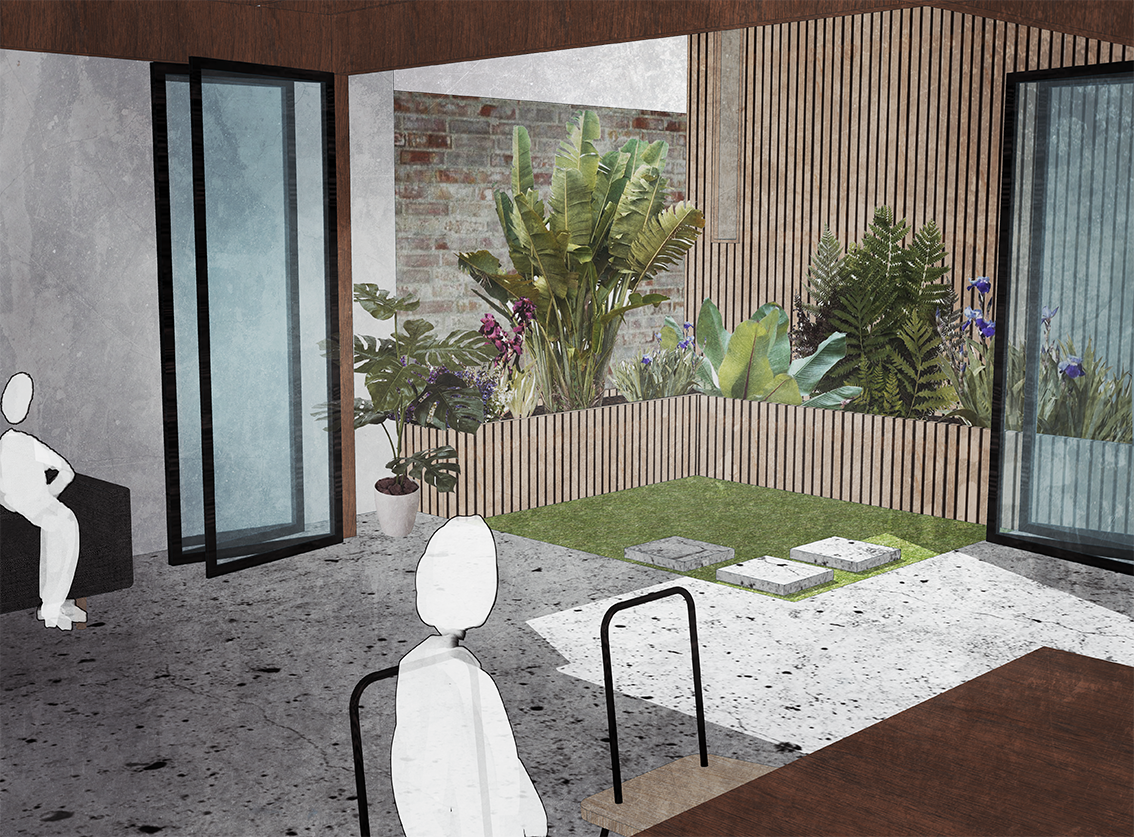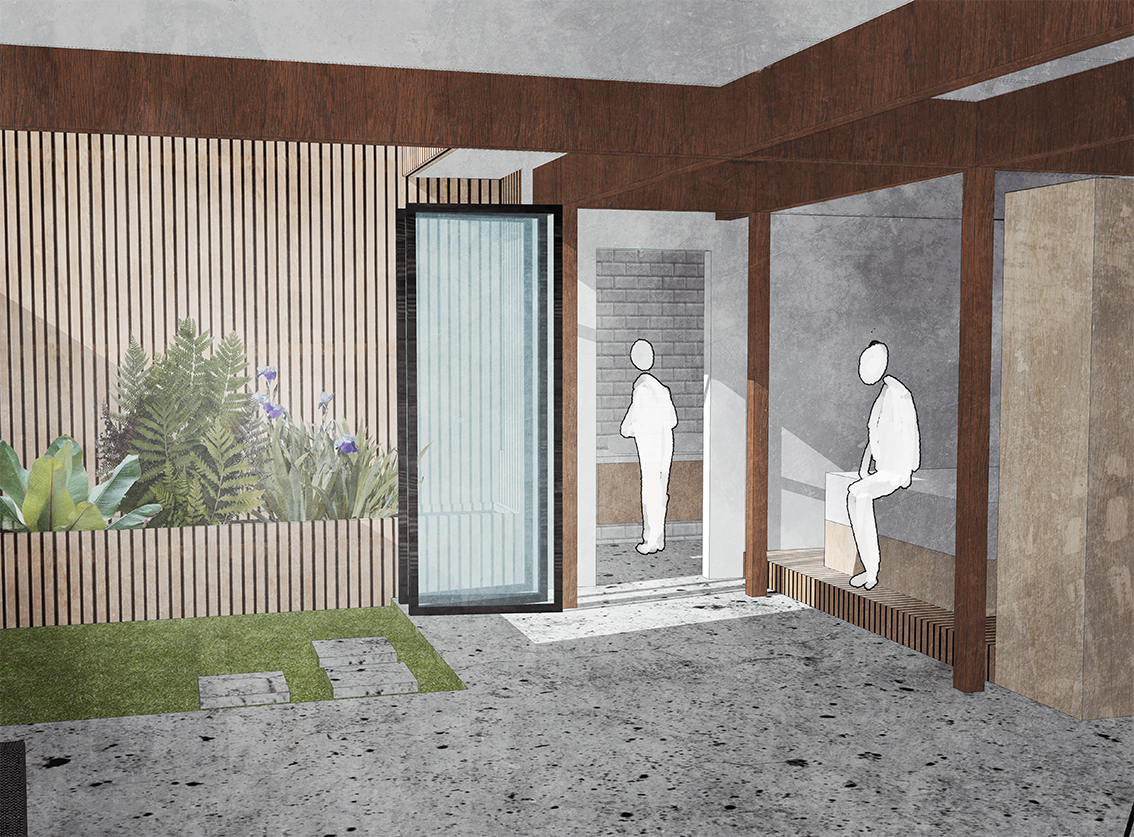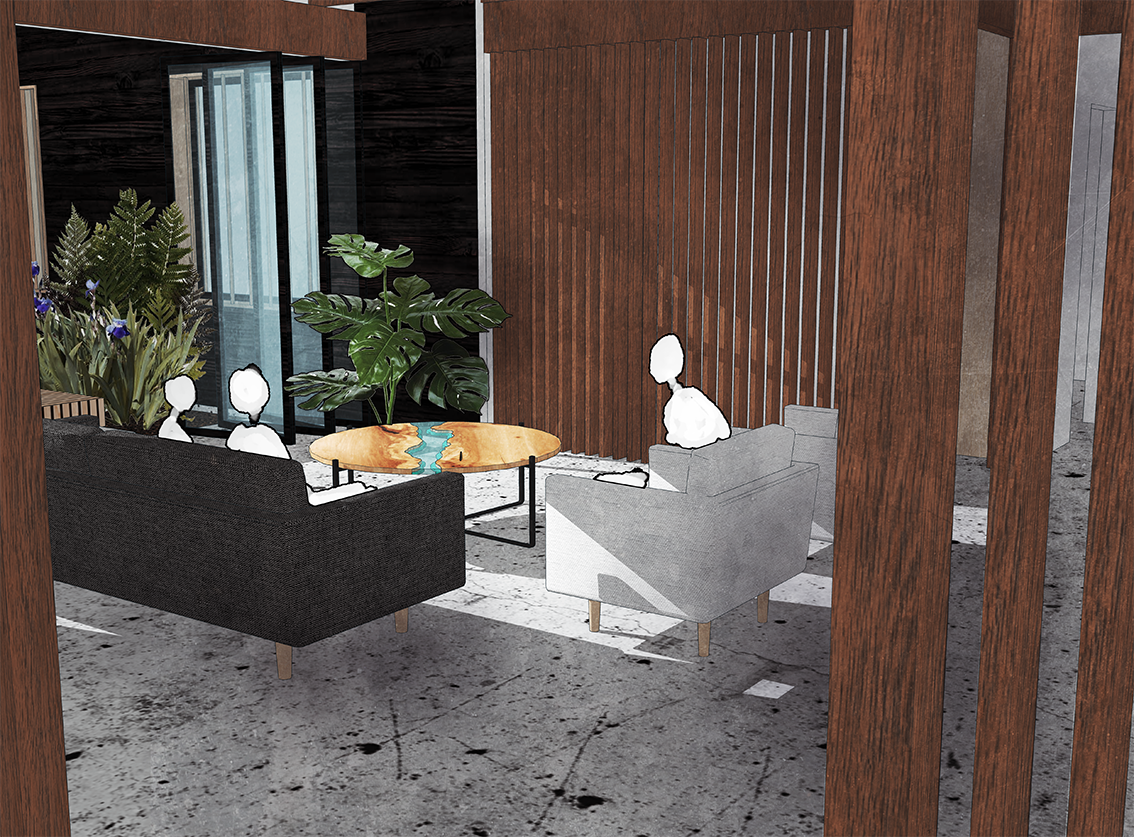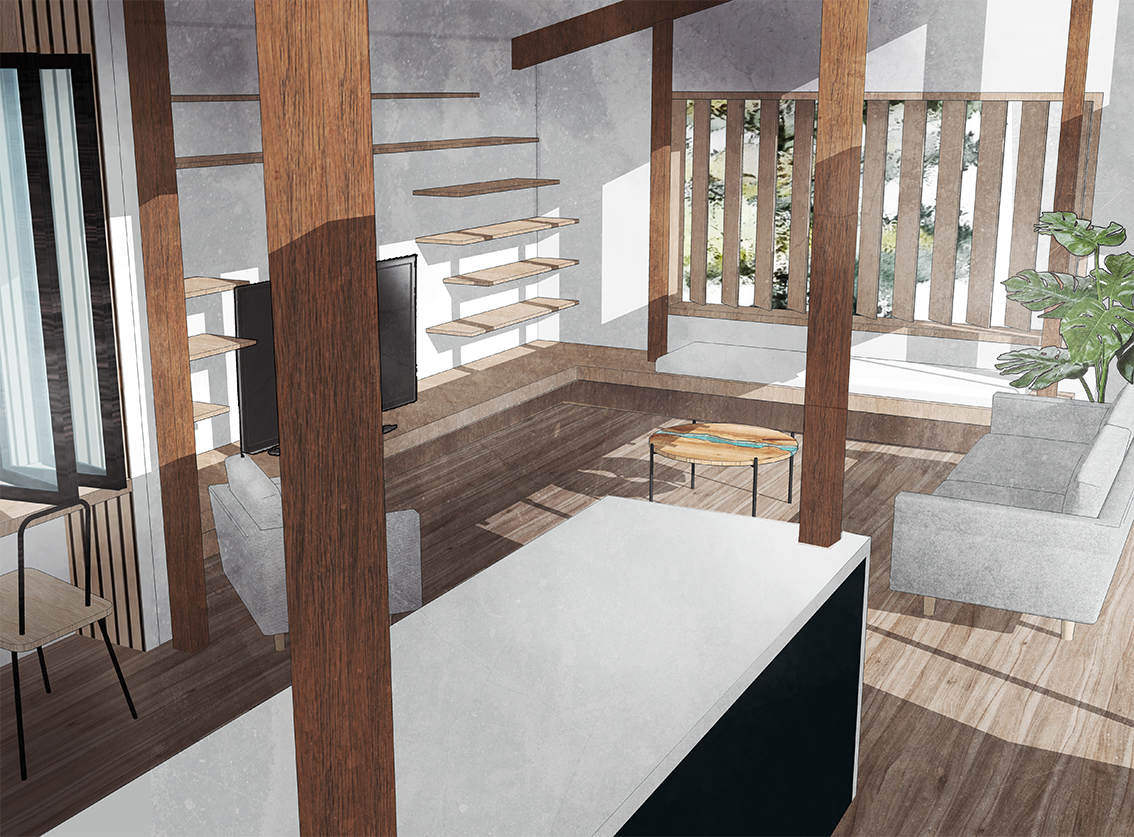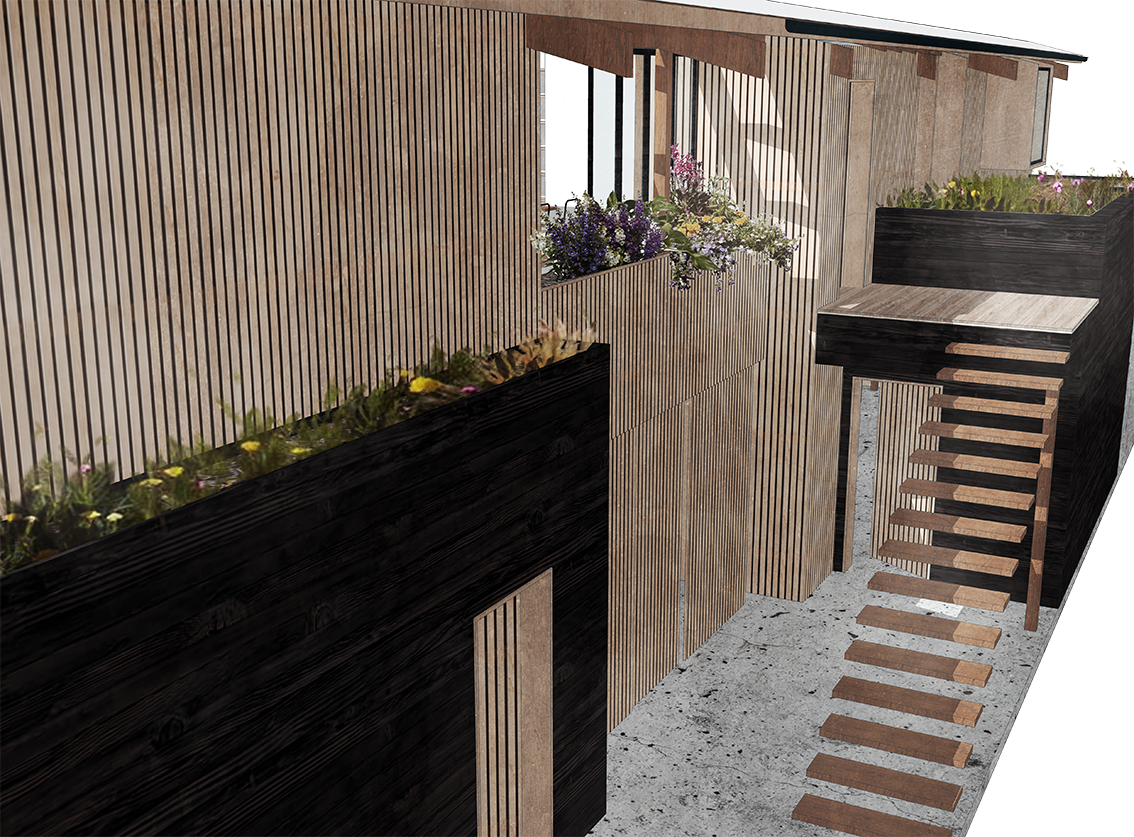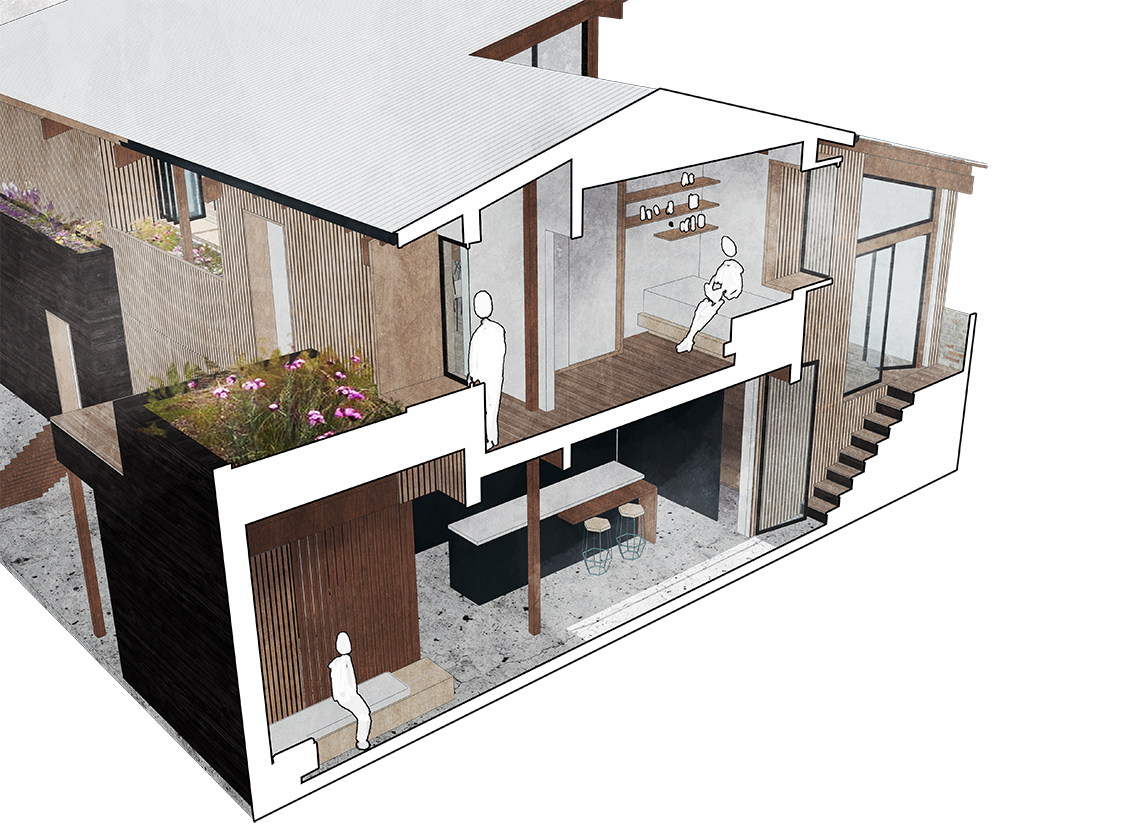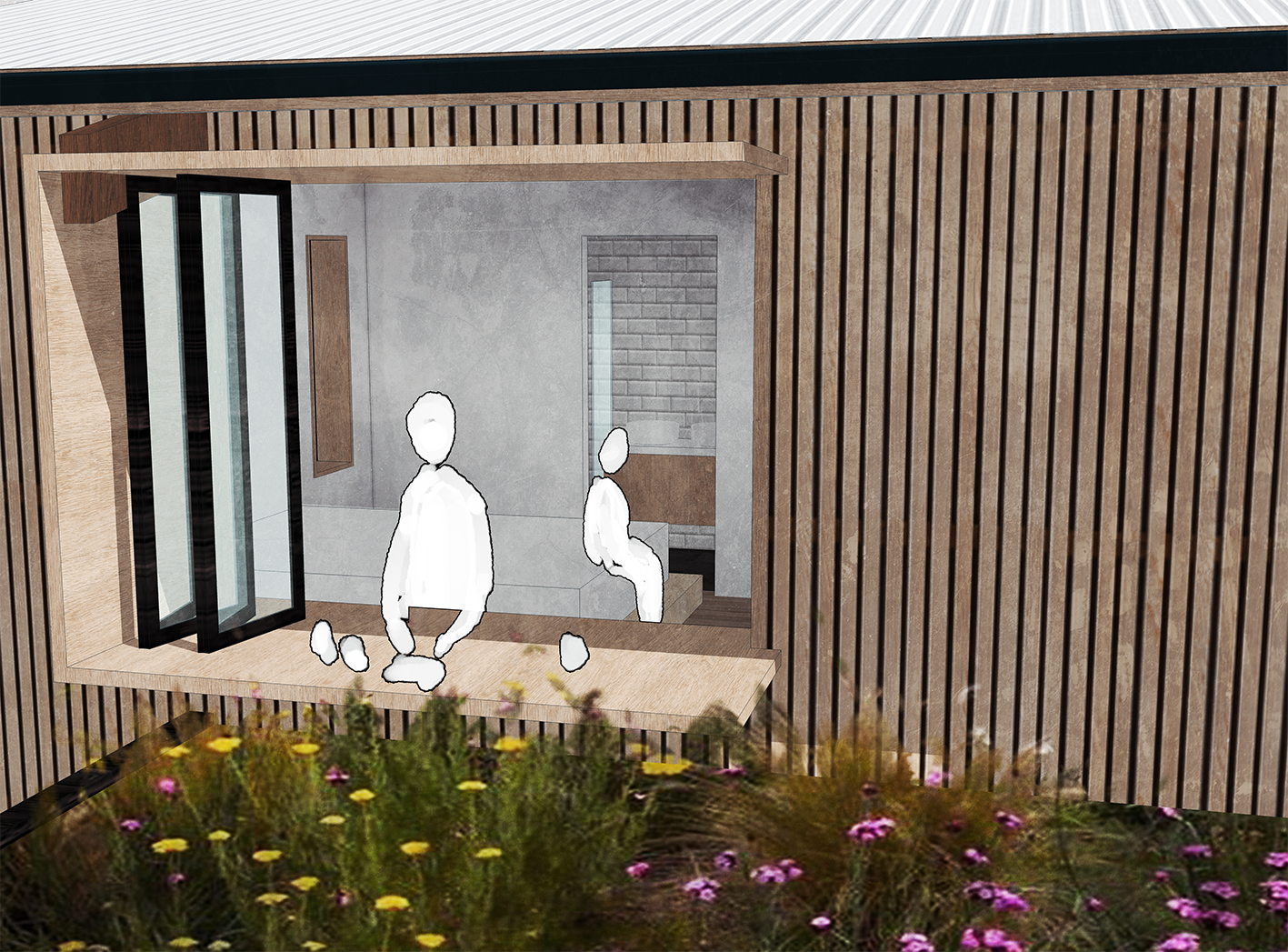 Due to the rental nature of the residents, the design embraces flexibility, and allows opportunities for a range of possible human situations.