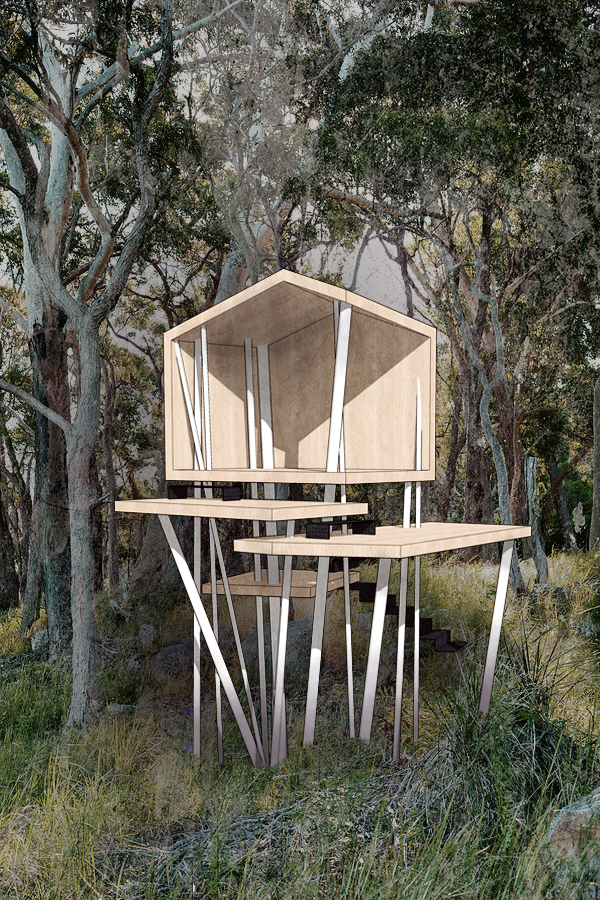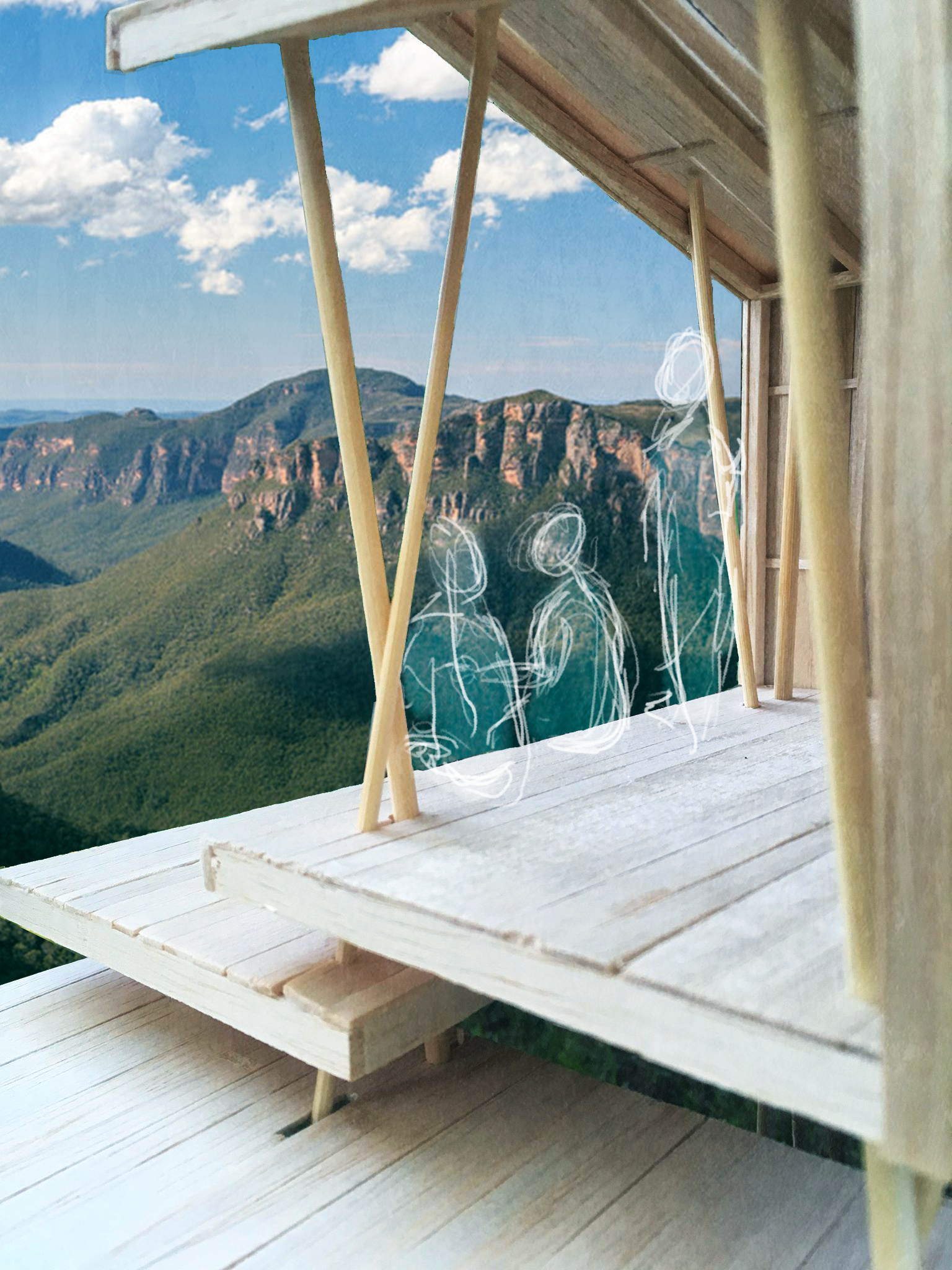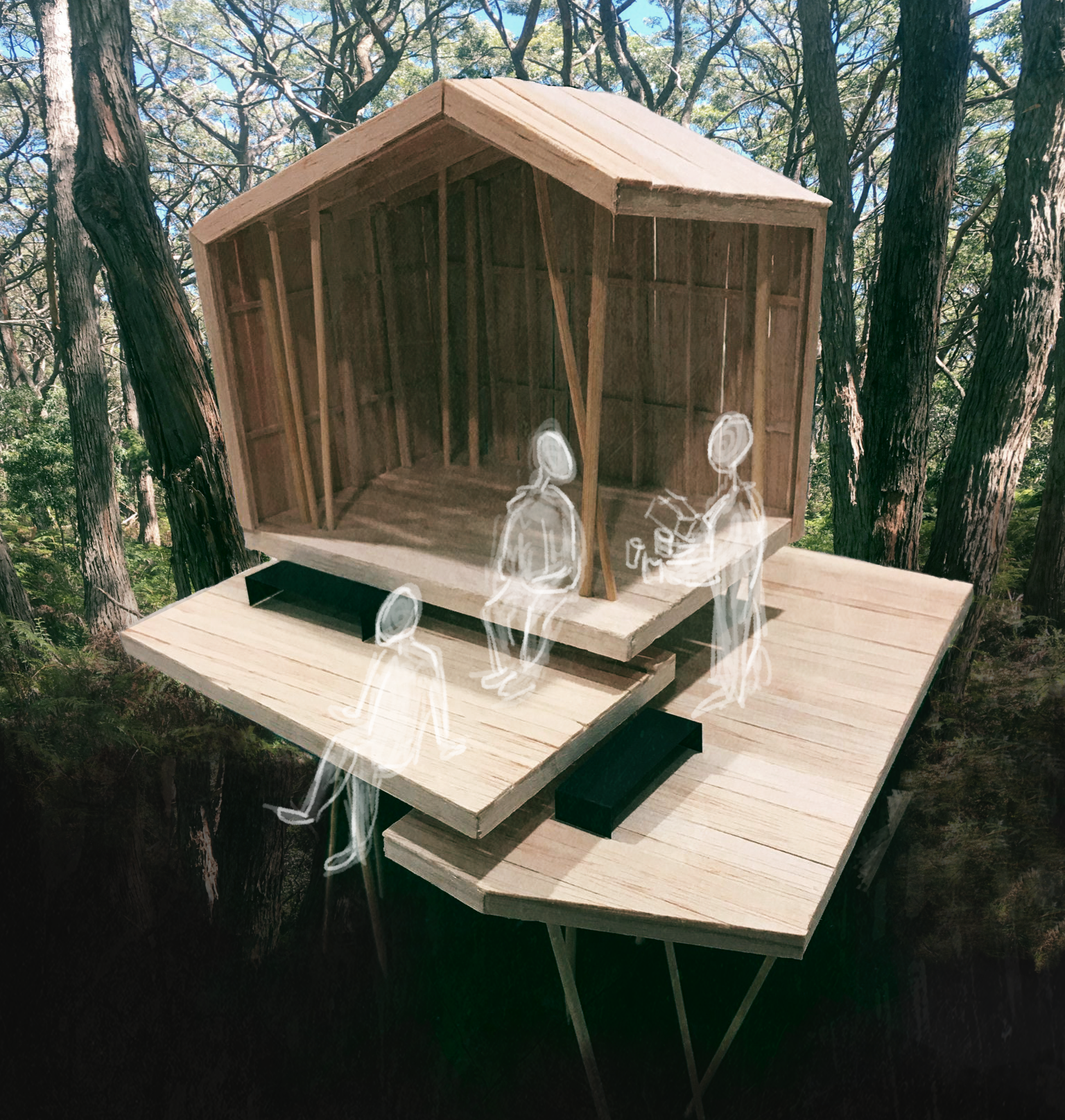 Located on a mountainous bushland area in the southern highlands, the platform is based around the idea of a birds' nest, nestled among branches of a tree, through which visitors can playfully climb and gather together.
The southern and eastern sides of the platform provide shelter, for a sense of enclosure in the otherwise expansive bushland.
Loosely based upon a spiral staircase, visitors are able to ascend by circling the design, being taken on a journey providing panoramic views.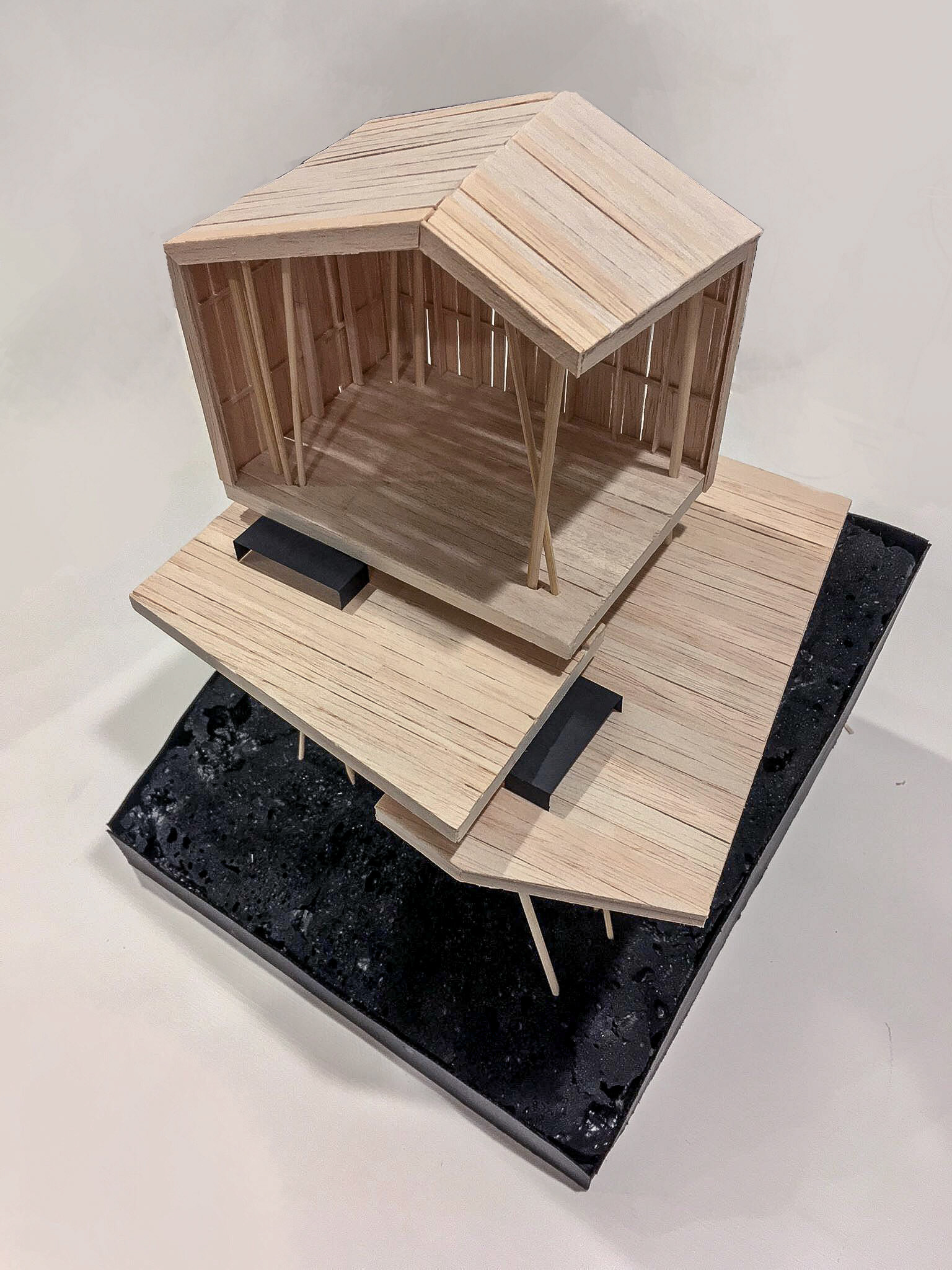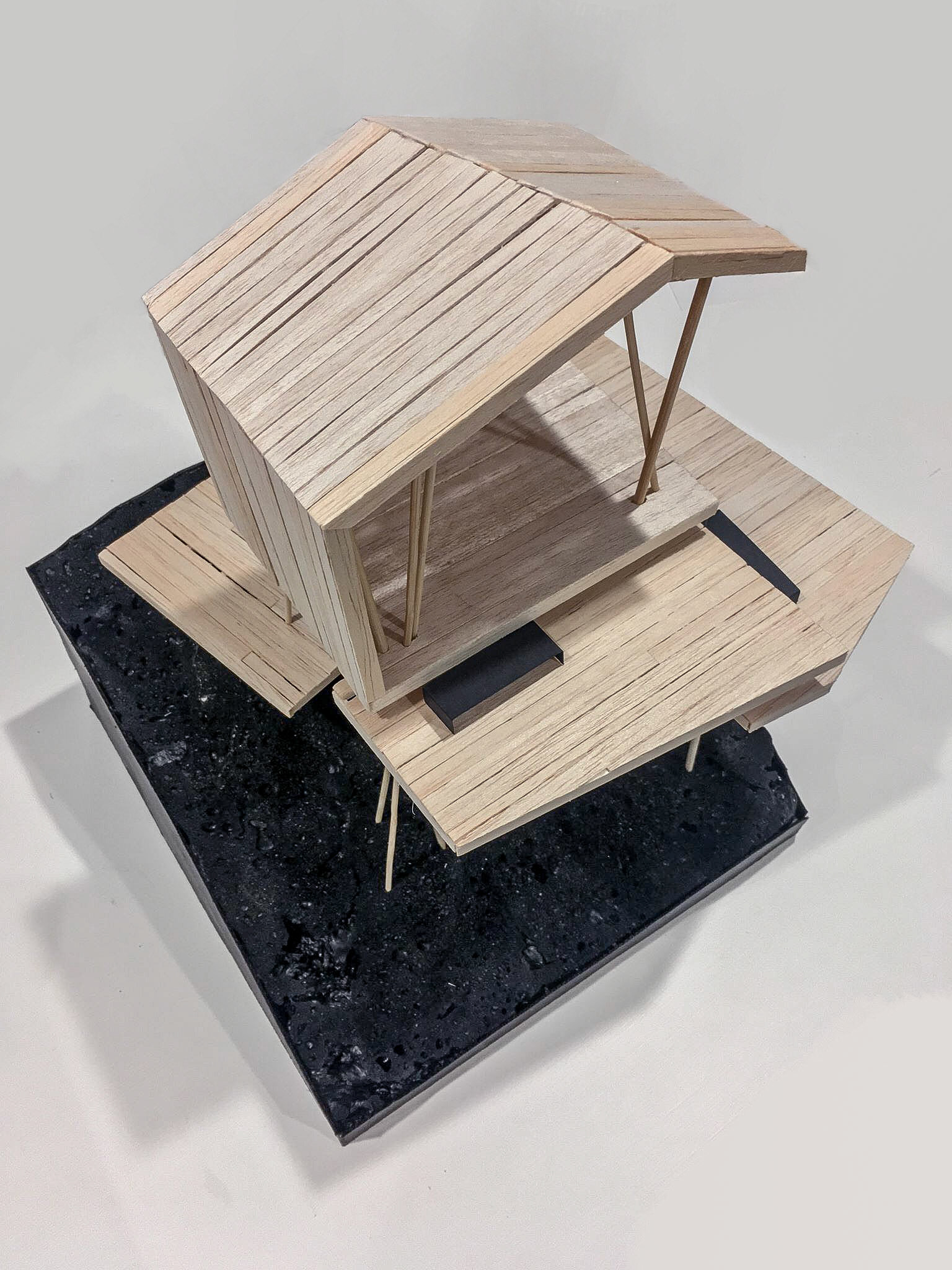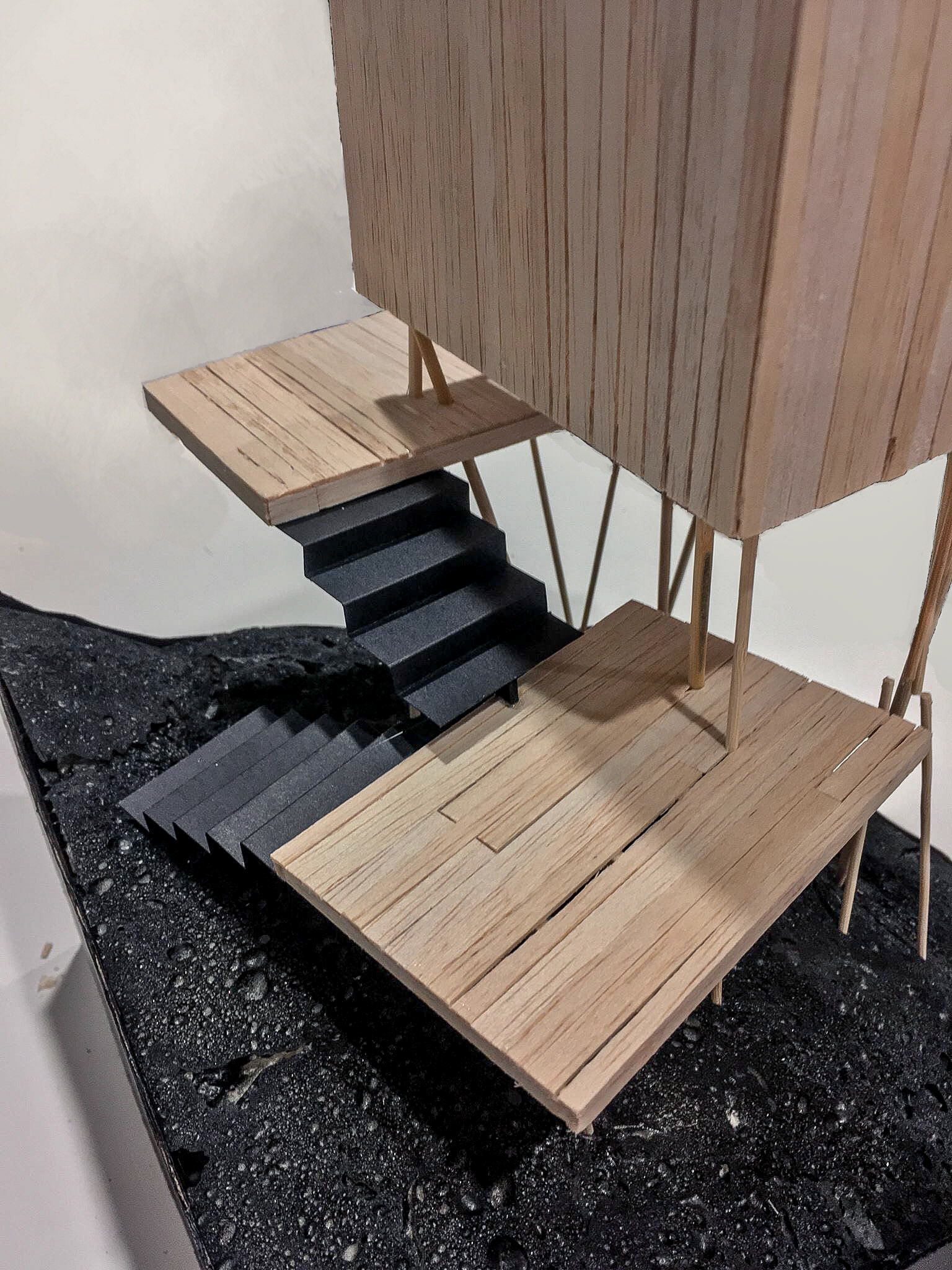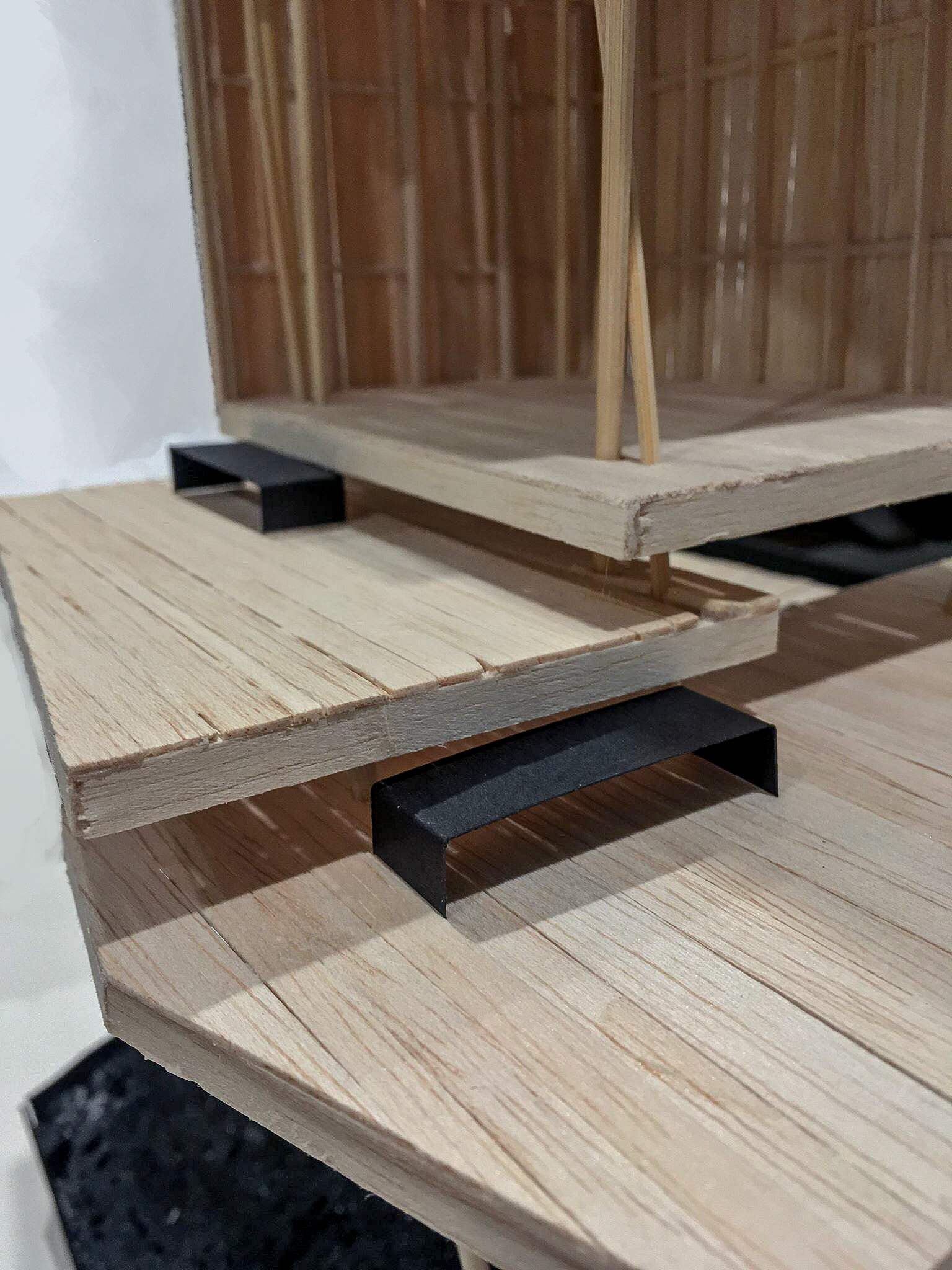 showcasing construction method and primary materiality